Baker Street Care Home Bake Off Competition: Winners!
1 year ago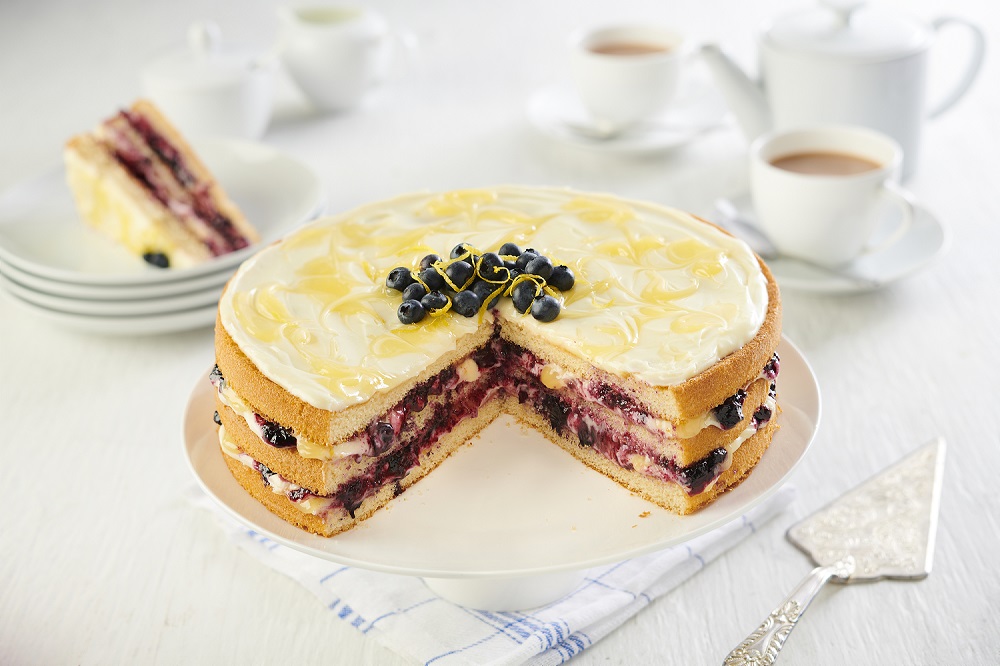 The winners of the Baker Street Care Home Bake Off Competition have been crowned, including a blueberry and blackberry creation, an Easter basket, a Sherlock Holmes inspired set-up and a seaside-theme delight all taking home prizes.
We launched this competition after a tough year for care homes to try and bring residents together for some 'light relief'. Our judges were very impressed with more than 70 entries from across the UK.
Scott Oakes, our Commercial Manager for Baker Street, said this about the entries: "We honestly weren't expecting so many fantastic entries. They made our job very difficult, but we've picked winners that really entered into the spirit of the competition and created some brilliant desserts from our Sponge Layers."
Scott added: "The resident involvement in some of these entries was so heart-warming and just brought to life the real reason that we wanted to run this competition. Care homes had a terrible year and to see photos of residents coming together with staff to make something as a team, was just fantastic. We've also been so impressed with the entries, we're looking into running the competition again at the end of this year. Baker Street is all about sharing quality, reliable, classic bakery and this competition really sums that up."
First Place: The Beeches, Leatherhead
Congratulations to The Beeches care home for winning first place! The Beeches care home's blueberry and blackberry creation has won them £1,000 for the facility. They asked their residents what their favourite summer fruits were, and the most popular were blackberries and blueberries served with fresh cream, so they decided to make a cake our of their suggestions. The colour purple also represent the colour of their company.
We love how the berries fall out of the cake once it has been cut!
Second Place: Pen Y Bont Care Home, Abertillery
Second place goes to Pen Y Bont Care Home in Abertillery, Gwent who impressed the judges with an Easter creation and have been awarded £500 for the facility. The detail of this cake is amazing and we just know it tasted as good as it looks!
Third place proved to be the hardest decision for the judges. Eventually they awarded a joint victory to Hazelgrove Court Nursing Home in Saltburn-by-the-Sea for their Seaside Delight design and Castlebar Care Home in London.
Joint Third Place: Castlebar Care Home, London
The team at Castlebar Care Home took inspiration from Baker Street to create a Sherlock Holmes-themed showstopper. The residents of Castlebar enjoy detective stories and mysteries and love to watch the Sherlock Holmes movies on a rainy weekday, so they really loved the theme of this cake.
The residents got involved in deciding the flavour of the cake, opting for fresh cream and berries which is one of their favourite puddings. They then all helped with the decorating, and the eating!
Castlebar recently closed, but Baker Street were so impressed with their resident involvement, around the theme of Baker Street and Sherlock Holmes, they have agreed to provide hampers to all the homes who have former Castlebar residents.
Joint Third Place: Hazelgrove Court, Saltburn-by-the-Sea
Hazelgrove Court decided to create a seaside delight showstopper. Using coloured coconut for the sea and sand, chocolate wafer rolls for the drift wood and Guylian Belgian chocolate shells as the final seaside-themed touch. The beach huts were made out of icing in all different colours to represent the beach huts down by the front near their care home. The residents loved getting involved in making this cake and was apparently very therapeutic for those with dementia.
The judges loved the creativity and resident involvement of this seaside showstopper!
Thank you to everyone who entered the Baker Street Care Home Bake Off Competition! We loved seeing your creative and delicious entries, and we hope you all enjoyed creating your brilliant showstoppers as much as we enjoyed looking at them!